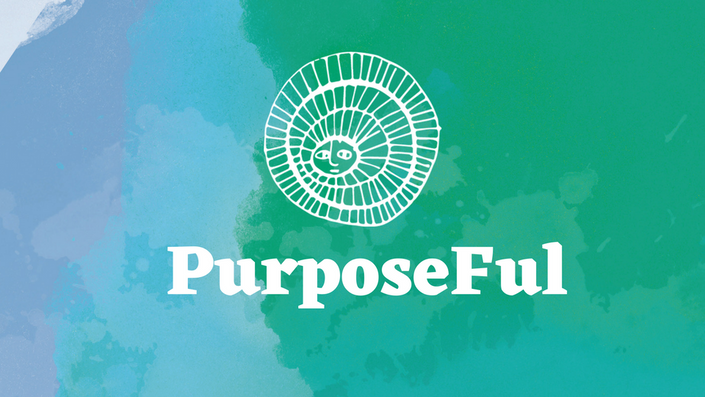 PurposeFul
30 days to a more purpose filled life. No fluff, no bullshit. Just real strategies to help you design a life you love & create lasting change in the world.
Enroll in Course

What if the most powerful thing we could do to create change in the world, is to change ourselves.
So often we chase after purpose like it's some sort of destination. We're told that if we want to live a happy and fulfilled life, all we have to do is "find" our purpose, chase our dreams, build that business, follow our bliss, change the world.
Yet all too often these noble attempts at seeking purpose, creating change in the world or building businesses we love come at the cost of actually having a life. The result? This crazy epidemic of mental health issues, burnout, or just this niggling feeling of dissatisfaction in our lives.

Truth is, this whole Purpose thing is hard. And without the right tools and support on our journey, more often than not we end up feeling burnt out, lost or agonisingly alone in our struggles. I've watched too many people, including myself, try to navigate these dark waters alone. So now, having come out the other side of it & created a life that works for me - one where I thrive, enjoy true life balance, and where the work I do in the world brings me joy and creates real impact.
I'm dedicated to guiding folks like you through the journey it takes to create a more purpose filled life - in a way that puts your mental health, and wellbeing first.
Because I truly believe that living a whole life - one where we can thrive and embrace who we are fully and unapologetically - is one of the greatest ways we can contribute to a better world.

"Purpose isn't something you find. Purpose is something you embody"

Take a moment to consider
What if the answer to a meaningful life lies not in chasing and seeking purpose, in pushing and striving, but in reconnecting to yourself, to your desires and gifts, to what really matters to you in your life? What if you could redefine purpose, and success, to encompass how you want to be instead of just what you do?
What if you could let go of uncertainty and break free of the stories you tell yourself, that you're not good enough, fast enough, lean enough, strong enough, there's never enough Goddamn time? What if you could learn to create lasting and meaningful change in your life, business and the world in a way that brings you energy, instead of burning you out? What could you do with your life? Who could you become? How could you impact the world?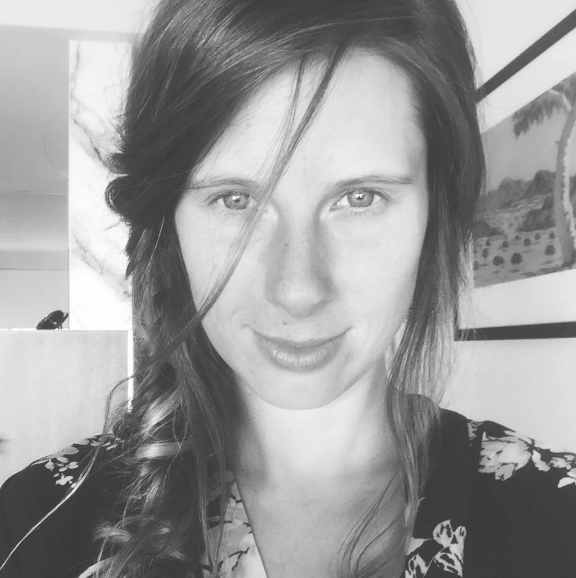 "Without a doubt, 2017 was the most difficult year of my life. Facing huge challenges with my business, health and relationships. Thankfully Avis and her wisdom was there to guide me through it. She is an extraordinary woman, who has more life experience jammed into her short years than most people will get in a lifetime. If you want a woman to help you change your life - she is it."
Chantelle Baxter | Social Entrepreneur | Melbourne, Australia
Welcome to the wildest adventure of your life my friend!
Introducing PurposeFul: Your no bullshit guide to creating a better life, and a better world.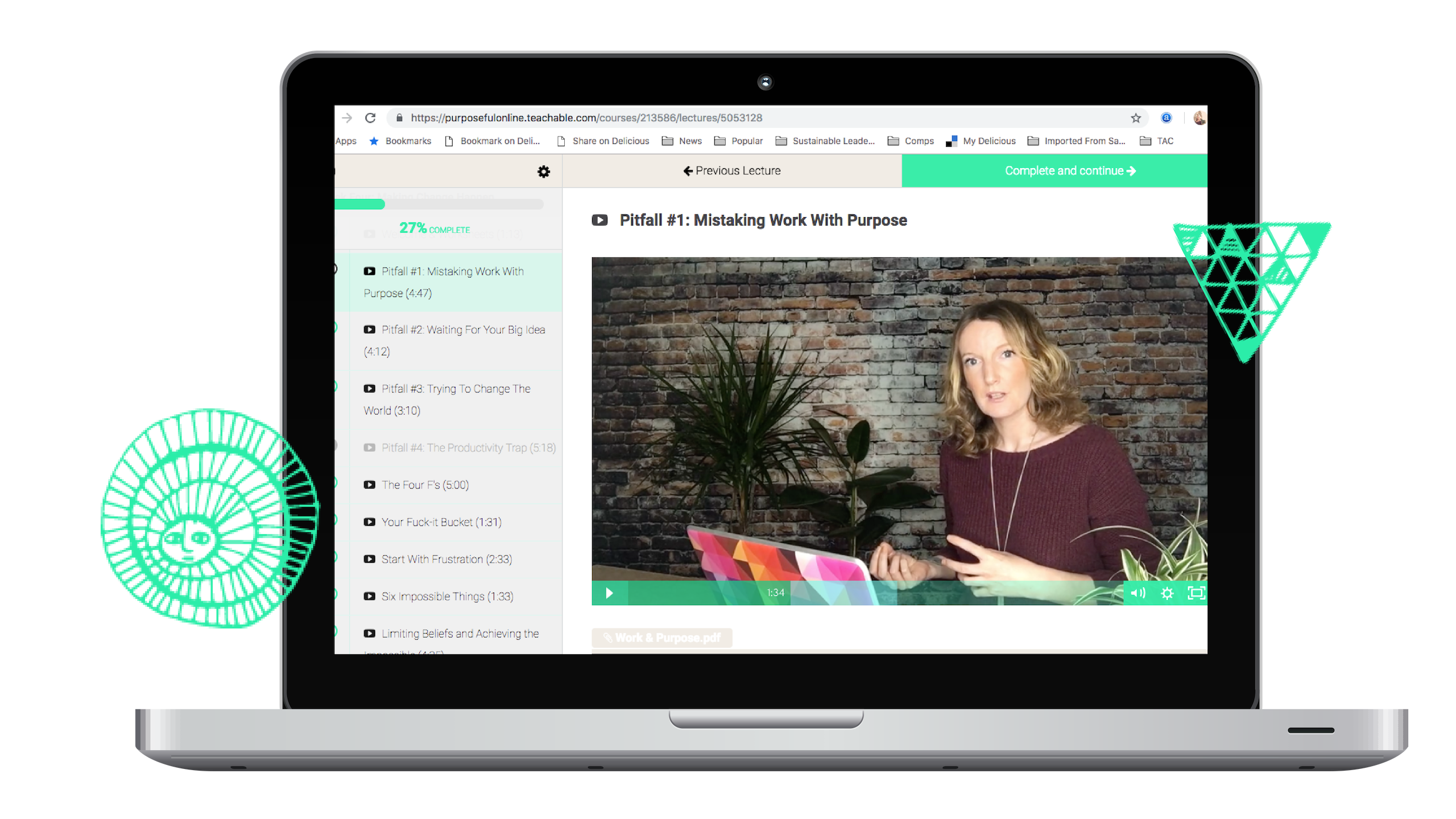 PurposeFul is a 4 week online course designed to help you create change in a way that actually works for you, and your life. Packed to the brim with inspirational video lectures as well as relatable, reliable tools & resources, PurposeFul is a no bullshit guide to figuring out who the hell you are, how you want to live, and how you want to create meaningful change. Because you are the core of what you can bring to the world. And when we live our life, our way we have so much more to give.
It's kind of like self development, but for folks who give a fuck about the world. No fluff. No BS. Just results. This course cuts through the noise, connects you more deeply to yourself and gives you the clarity and frameworks you'll need for navigating change, so that you can live the change you want to see & design a life you love. Because if we want to create a future where we and our planet can thrive, we need to start by looking within.

"This course changed my life. What I loved learning the most, was that we're not alone in our struggles. It's made me realise that we are never too old or too messed up for new beginnings. It was an eye-opening experience and I feel inspired, motivated and excited to implement everything you've shared. "
Tamlyn Teow | Artist & Illustrator | Sydney, Australia
Join me and a bunch of other intrepid explorers on an inner journey, where you will discover how self knowledge and wellbeing are the essential foundations for creating sustainable change in your life, your business and the world.
Leveraging ancient wisdoms and bridging the fields of self development, life design, wellbeing, spirituality and social change, PurposeFul has been designed to give you the space, structure, inspiration and support you'll need to courageously delve into some of life's big questions & intentionally create a meaningful life that works for you.
Consider it a full life reset - an opportunity to press pause, to get clear on who you are, why you're here, what you care about and what you want to create. So that you can move forward in life with clarity and live the change you want to see. I'll make sure you have all the tools, resources and support you'll need to get there.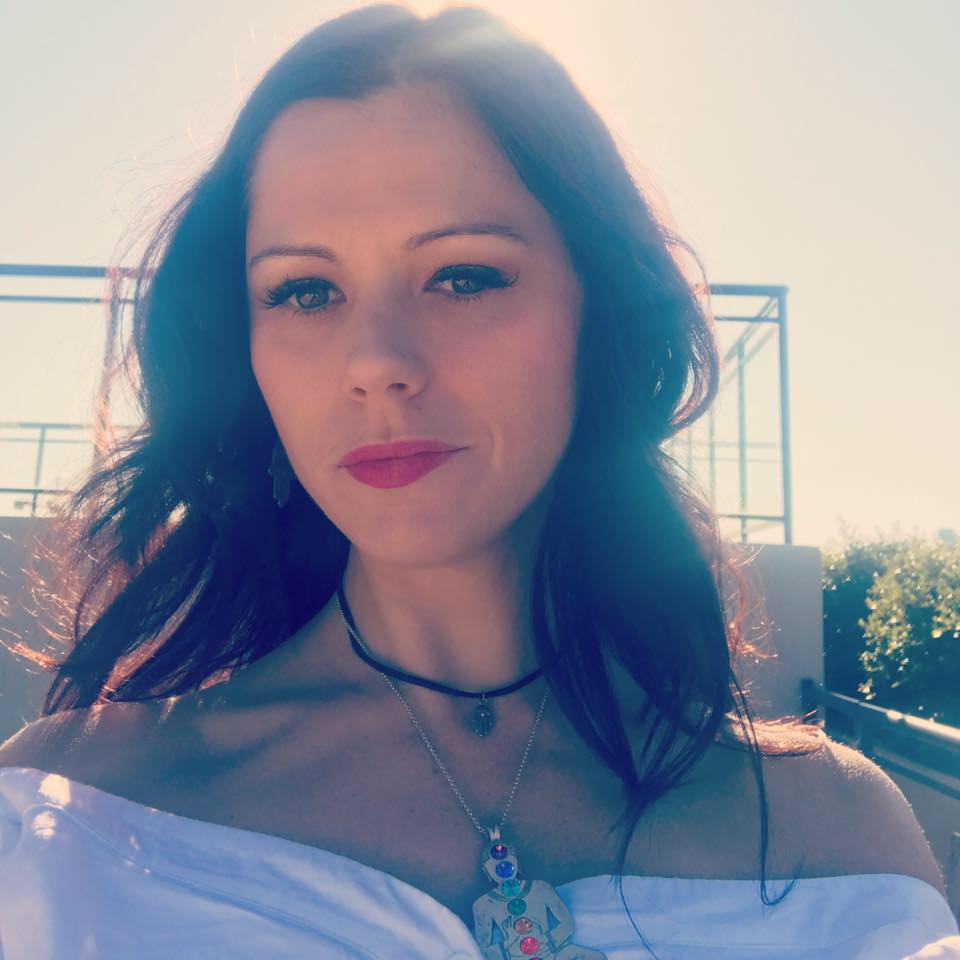 "As an entrepreneur, I've often struggled with burnout yet kept going, ignoring that inner voice that has screamed 'self-care' at the expense of myself and my business. I knew that there had to be a better way, but didn't know where to start. I believe that Avis has discovered many of the answers the soul is searching for. Avis, your work is so important to so many people who need to find a way to navigate the trials of the self through the landscape of the start up and the business worlds.
Thank you!"
Rebecca Tapp | Entrepreneur | Sydney, Australia
THE COURSE
What's inside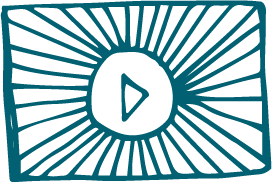 Lectures
Inspiring and engaging video tutorials with your facilitator Avis Mulhall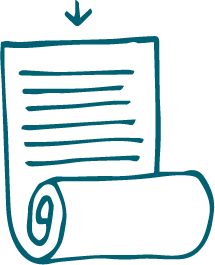 Worksheets
Downloadable PDF worksheets with easy to follow exercises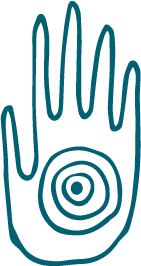 Tools
Proven tools & resources to guide you on your journey of change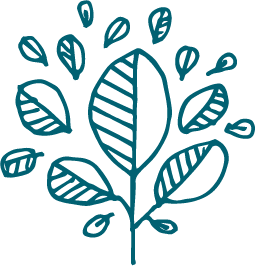 Community
Access to a group of like minded fellow explorers to support you now & into the future
Want bonuses? You got 'em!
Live weekly calls with Avis to answer all your burning questions
Downloadable guided meditations
Plus some awesome surprise content upon completion!
CURRICULUM
What you'll learn
These four weeks will bring you deep on a journey of self discovery where you'll connect with your inner compass, delve into the importance of self care, learn how to break free from the stories and fears that hold you back, and access proven frameworks that'll help you craft a life you love and create meaningful and lasting change in the world.
Course Curriculum
Intro & Framing
Available in days
days after you enroll
Theory of Change
Available in days
days after you enroll
The Six Myths
Available in days
days after you enroll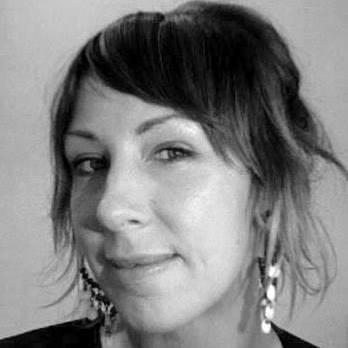 "Avis is one of the most genuine and authentic people I've come across in the self development space! She's a natural teacher and facilitator, though her magic power lies in her capacity to create a welcoming and inclusive space that allows people to take a deep journey of transformation.
It's clear that her work is a product of a long and rigorous journey that she continues to take her self, and thats why its so powerful. She understands the many layers and levels we pass through on our journey to wellness & self discovery. She meets us exactly where we are, with no judgement, an open heart, a clear mind and a toolkit to help us not just navigate change, but to thrive in life and business."
Deirdre Ambrose | Digital Media Creative | Dublin, Ireland

Who is it for?
Folks that grapple with life's big questions
- Who am I? Why am I here?
Current or aspiring leaders, entrepreneurs or changemakers wanting to live & lead more authentically
Folks struggling with or on the verge of burnout or seeking more balance in their life
People facing a major crossroads or feeling a bit stuck or lost in life
Regular humans that want to create a more purpose filled life, but don't have a clue where to start

Who's it not for?
People that are unwilling to own and confront their own shit
Those that are not willing to get radical with the way that they think about themselves and the world
Folks looking for a quick-fix program that judges success by how rich you can become (I'll let you in on a secret - there is no silver bullet mate)
Anyone easily offended by "bad" language, cos I curse like a sailor, and am done apologising for it

For those of you who are ready to get radical, and shake shit up -yes you - the doers, the dreamers, the believers and creators who just know deep down that there's a better way to live and be in this world.
This is the place for you.

After this course you'll

Have a better understanding of who you are, how you want to live and how to create meaningful change

Have frameworks to consistently navigate change in your life, your business, and the world

Be connected to your inner compass, which will help you live in integrity & make decisions with clarity & ease

Have self care practices to keep you nourished on your journey of change

Be ready to lead an authentic whole life, and understand how this is one of the greatest ways you can create change in the world
Start Your Journey Today
Registration Now Open! Course starts November 17, 2018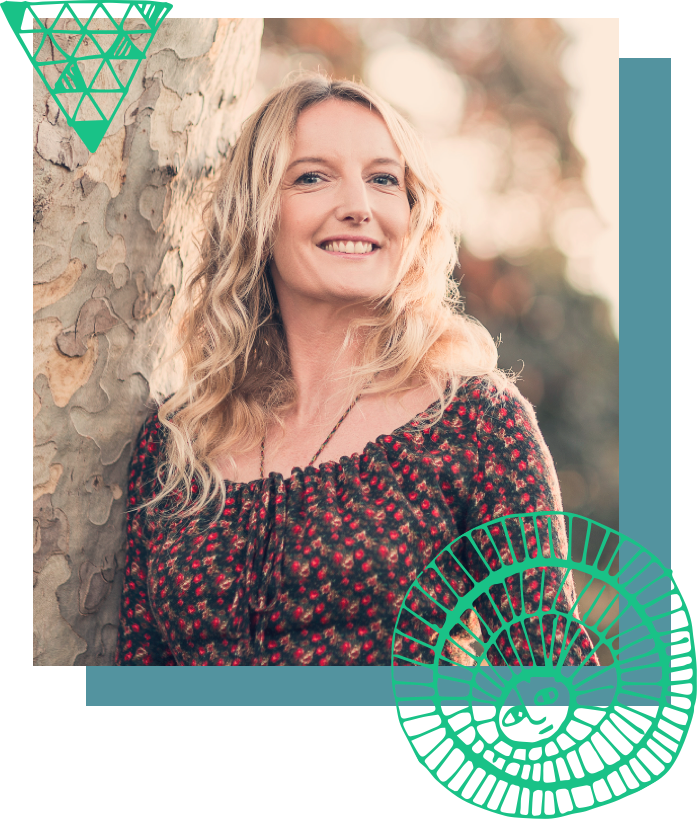 YOUR INSTRUCTOR
Avis Mulhall
Hey! I'm Avis
I've been called many things - a changemaker, an entrepreneur, an activist….but at the heart of it, I'm just a regular human who has spent the last ten years figuring out how to lead a more meaningful life.
This quest has seen me launch businesses, build social impact communities, teach entrepreneurship & innovation and more recently it's led to me travelling the world to learn from indigenous elders and ancient wisdom traditions.
I'm here to share what I've learned on this journey, so that together we can create the kind of future we, and our planet deserves.
I'm real glad you're here.
FEATURED IN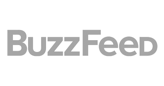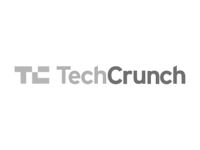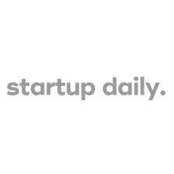 ABOUT
Why work with me?
Well asides from the fact that I'm a deadset legend, there are genuine reasons why I'm a great person to guide you on your journey of change.
Mainly because I've lived this work and these tools have helped me overcome seemingly insurmountable problems and successfully design a life I love. One where I thrive and the work I do brings me joy, and has real meaning and impact.
I also know this course works, and I know it's life changing - because it's transformed my life, and I've seen it transform countless others too.Plus, I'm good at this shit. Because I've spent over seven years facilitating events and developing education programs spanning social change, entrepreneurship, innovation, design thinking and personal development. I've also worked with leading universities, as well as the good folks from Apple, VIVID Sydney, the ABC, Telstra Foundation and SXSW on my quest to design a better future.
"Life throws all sorts of curve balls and sometimes some of us find ourselves questioning what are we doing and why? To those who are struggling or feeling lost when trying to answer such a complex question, Avis and her course is truly a wonderful tool to help you."
Sam Parker | Sydney
ABOUT
My Story
Ten years ago I ditched a life that no longer served me - leaving behind a house, a long term boyfriend and a six figure career. I had all the trappings of success I was led to believe would bring me happiness, yet I felt I was slowing dying on the inside.
So I took off on a quest that brought me to Australia where I launched, and often failed at, tech startups and social enterprises, started Sydney's largest changemaker community and event series, and became the founding CEO of a tech startup incubator in the disability space.
I was voted in the Sydney Morning Herald's Top 100 People of Influence and have worked as a keynote speaker and facilitator empowering thousands of people to create change in the world. As an outspoken activist, I've consistently stood up for the causes I believe in from raising awareness of mental health and the plight of asylum seekers to environmental issues like those at Standing Rock.
So yeah, from the outside - I was absolutely killing it on my quest for meaning. But truth is, the only thing I was killing was myself. Because I burnt out, and I mean I went down in flames my friend. You see, I spent so much time trying to change the world out there, that I completely neglected my inner world. The work just seemed so fucking important, I couldn't allow myself to stop - I had to change the world Goddammit - I had shit to do.
As a result I became burnt out and ill, and God knows I sat with my demons, experiencing depression, anxiety and at one point I even contemplated suicide. So I had to start from scratch and claw my way back from the darkness. But in doing so, I found a better way to live and do the work in the world I was passionate about. What I discovered was that if we want to create lasting and meaningful change in our lives, and in the world, we need to come first. And that self care, wellbeing and self knowledge aren't luxuries, they're the essential foundations to creating better lives, and a better world.
It's been one hell of a wild ride, filled with joy, despair, and everything in between. But it's taught me a lot about what it means to be human.Now I'm dedicated to sharing what I've learned, because I firmly believe that if we want to transform our futures and the future of the planet, that change needs to start from within. I'd love for you to join me.
TESTIMONIALS
What others are saying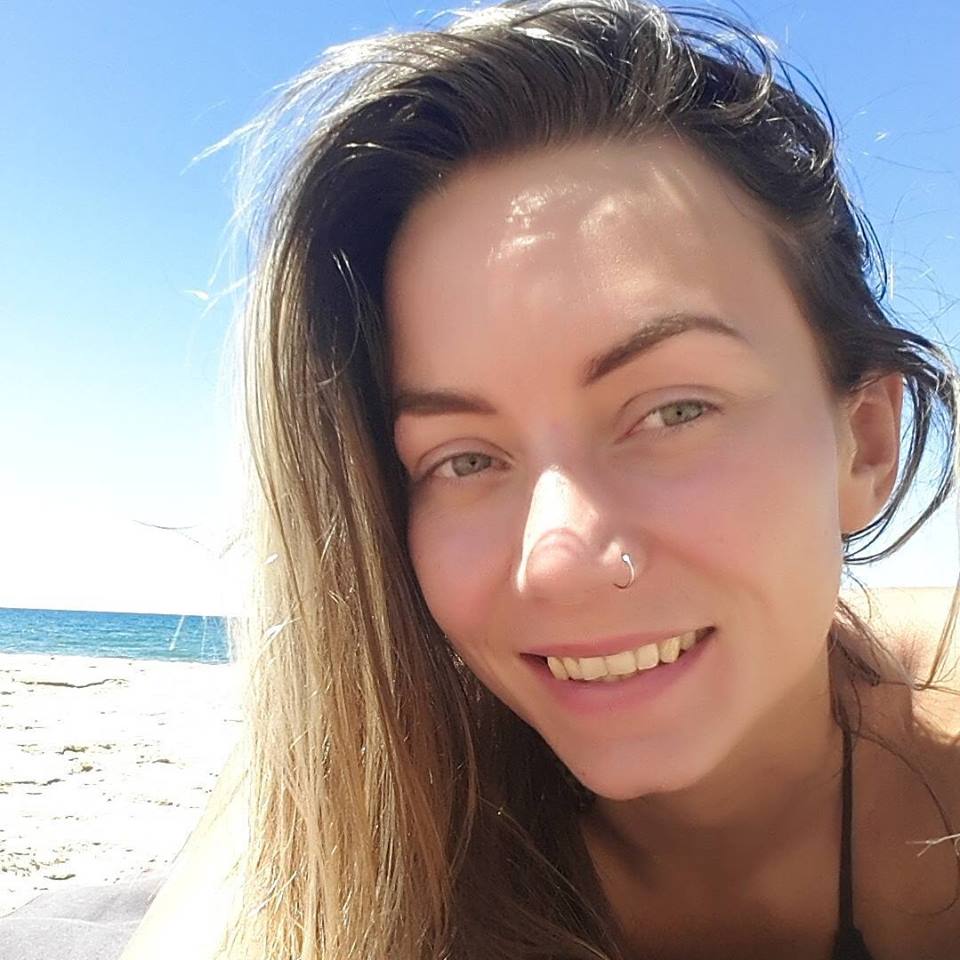 Mary Beth Quigley, New Zealand
"What a no bull shit wonderful amazing soul!! Avis's advice and wisdom came at the beginning of an amazing journey to self love and self realisation for me. Avis has given me the kick up the bum I needed to actually accept myself and embrace my life. I even find myself calling out my own bullshit more often with Avis's voice ringing in my head. I love the refreshingly straight to the point perspective she puts on things! What an inspiration she is."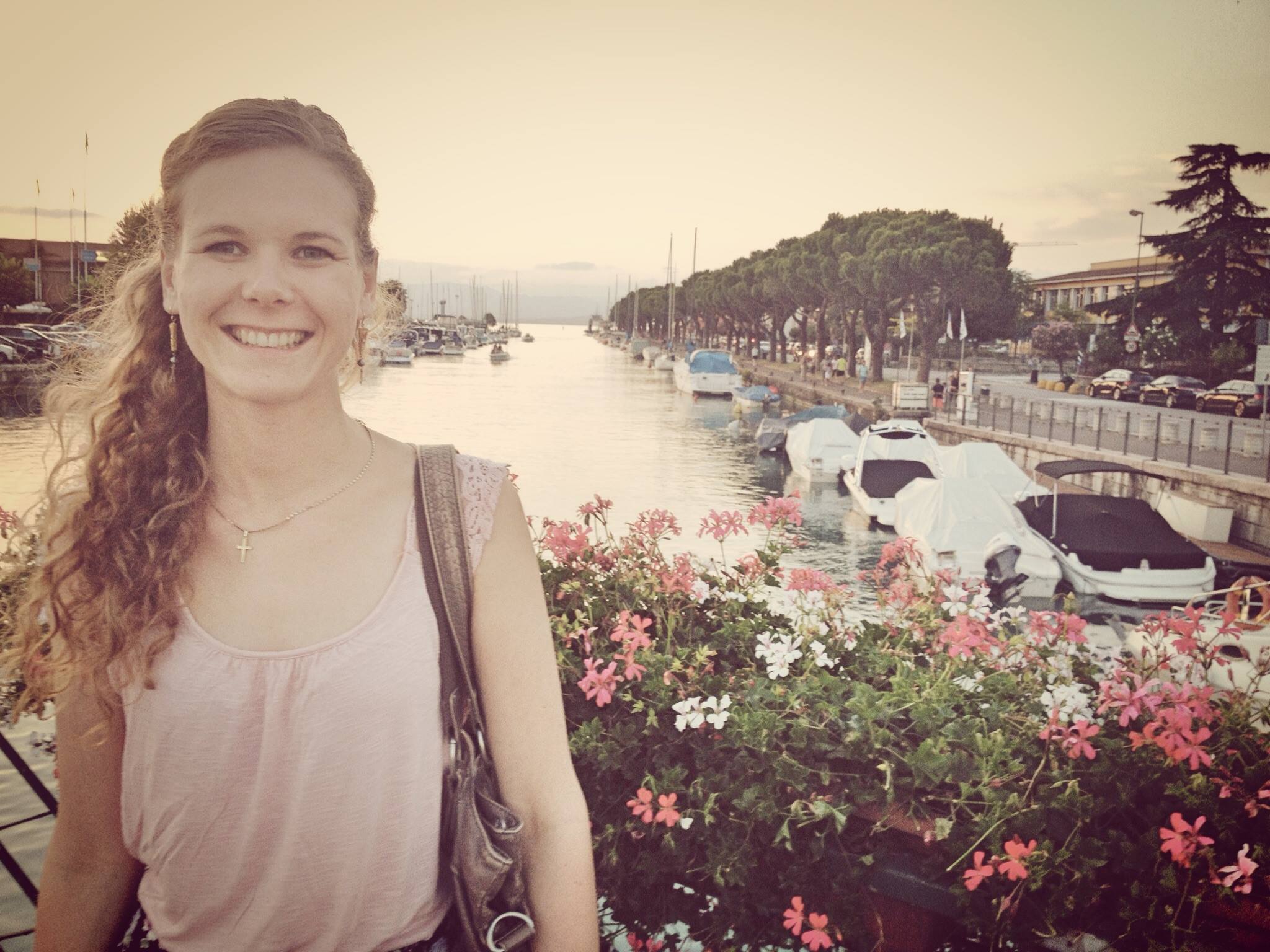 Jasmin Haas, Germany
"Before this course I was at a point in my life where I was desperately trying to figure out what I needed to do to be happy and fulfilled. I was terrified by the thought that there was nothing but a grey everyday life ahead of me, into which I was going to disappear - and all my goals and dreams with me. For some magical reason, I came across Avis - she has opened up a whole new world to me, by opening my heart, my eyes and my mind. She has given me the strength to speak my truth, courage to not give a shit, opened me to new depths of self love, and given me a ton of inspiration and faith. I now know I can achieve anything I want and feel like I have the tools to live the life that I want to live."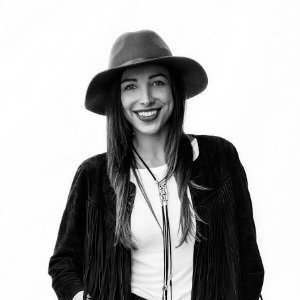 Alexis Wood, Academy Xi
"This has not only been one of my favourite workshops we have run, but it has also had some of the greatest and most powerful impact on those who participated. Avis has a real gift and I feel truly grateful to have crossed paths with her and to have had the opportunity to see and feel the impact she has on those around her, including myself."
Sam Parker, Sydney
"I feel energised, inspired and bloody pleased I did this. I absolutely recommend this course! I actually think anyone who has been made redundant should also do it.....fantastic!!!"
Paul Rebec, Sydney
"Avis is engaging, insightful and humble. This has been one of the best personal development experiences I've ever had."
Vik Nithy, Sydney
"Watching Avis speak is like feeling an injection of life - a breath of fresh air. She is a groundbreaker on a cosmic scale & I want everyone to hear what she has to say!"
Samantha Lowe, Sydney
My way of thinking has changed dramatically since the course. I'm on a completely different tangent to the way I thought I'd be progressing career wise. This course gave me the tools to help guide me on my path. And I couldn't be happier!
Nusrat Khan, Sydney
"It's been an amazing experience, from the very first day, and it's full of surprises. It's given me a lot of new perspective on my life and how I look at the world"
Nicholoas Echesortu, Sydney
"I feel so much energy now, I feel ready to do something new in the world and with my life, to create something totally different!"
Get started now
Registration Now Open! Course starts November 17, 2018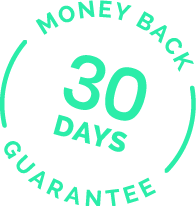 You're protected with my 100% risk free money-back guarantee
I know how awesome this course is, so it comes with a 100% risk free money-back guarantee. My vision is that your life, your business and your approach to creating change in the world will be forever transformed. I believe in this work with all my heart, and I know it works, because it's transformed my life, and I've seen it transform countless others.
I also know that real transformation takes time, commitment and effort, so if you commit to completing the full course, and still don't feel it's worked for you - simply let me know within 30 days of completing the course and you'll get your money back. No questions asked.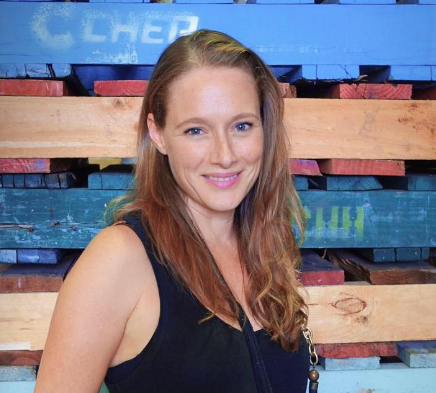 This course opened my eyes to how out of alignment I was in my business....and my life. This work pulled me back from the brink of losing it, and gave me so much clarity. I use the amazing tools Avis shares in her course every day. I can't wait for her to reach more and more people with PurposeFul. Thank you!
Adina Jacobs | CEO | Sydney Australia
It's bigger than you
I believe all businesses can, and should, be used as a force for good. And that each of us wants to be a part of something bigger than ourselves.
So, when you invest in yourself by doing this course, you're also contributing to creating a better future for others.
Because with every course purchased you're helping us to offer scholarships to indigenous youth and other folks who otherwise wouldn't be able to afford it.
I believe everyone should be able to access this work and pursue a life of meaning and purpose, regardless of their socio-economic background - so this is a huge thank you from me to you, for helping me make this happen!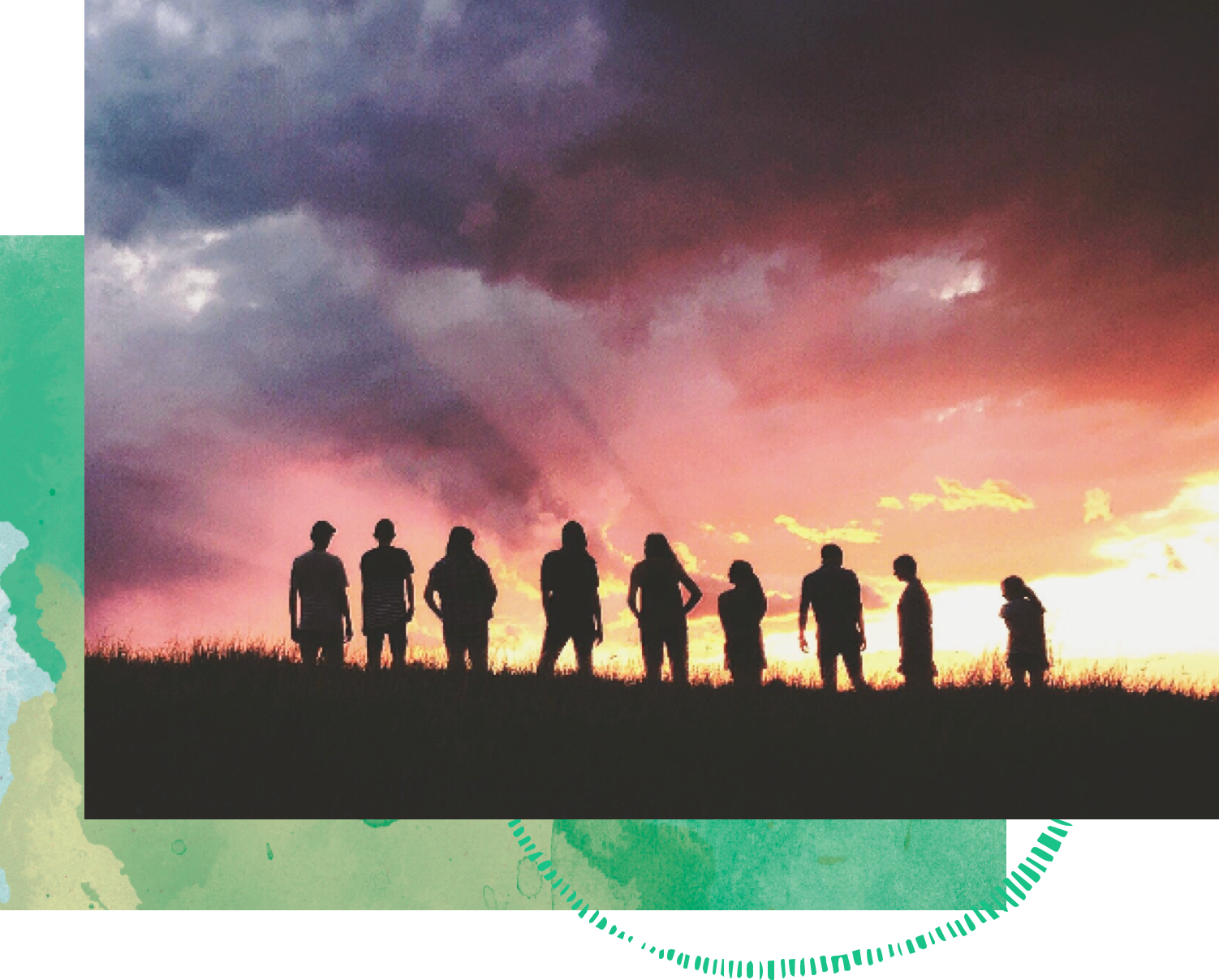 Frequently Asked Questions
How long is the course & what's the structure?
The course runs over four weeks. Each week you'll get access to a new bunch of video content, plus downloadable worksheets and exercises where you'll explore topics in more detail. Following each week of content there'll also be a live call with me and your fellow explorers.
Will this just be a bunch of boring video lessons?
Oh hell no. But I hear you. I find most online videos boring as bat shit, and I rarely sit through an entire one. Why? Because they're not real, they're not authentic, I don't learn anything...and they're not talking about shit that actually matters. Each of these lessons has been written and recorded by me, and I can guarantee you this much - I may be a bit weird, but I'm definitely not boring. Expect real, raw, useful, authentic, empowering, fun and engaging….with a side of profanity.
Are you just another whack job life coach?
Look, I know it seems like you can't swing a cat without smacking a life coach in the face these days. And yeah, some might call it life coaching…..but I call this work Wayfinding, it's basically just figuring out what it means to be human. But it's less about me showing you what to do, and more about sharing inspiration, stories, tools and frameworks that'll help you find your own way in life. It's a safe space for you to explore the depths of your soul, because I believe all the answers we seek are inside, we just gotta clear away some noise to find them.
Can't I just find stuff like this for free on the interwebs?
Mate, you can find pretty much anything on the internet. Difference here is that I've spent ten years of my life exploring this stuff. Ten years of messing up, making mistakes, learning and growing and seeing what works and what doesn't. So you don't have to. And I've taken that ten years, and condensed all the good shit into four weeks of lectures and exercises. So yep, you could dig around and find stuff out here….but this right here? It's more than a google search. It's a guided journey, using proven methods to help you to go deep and explore the answers that you seek. And what's more, you'll be surrounded by other amazing folks experiencing the same transformation. Not to mention, I'm way more entertaining than a google search.
If we're gonna be delving into spirituality, how come you curse so much?
I love the sacred and the profane, the beauty and the beast, the light and the dark. To me the journey to becoming human and leading a whole life, is about embracing all aspects of ourselves. It's about experiencing the messy, hard and painful as well as the beautiful, peaceful and joyful. So if you like your spirituality all peace, love and rainbows, you're probably in the wrong place. However if you like to keep it real, and are ready to look at the world, and your soul in a new way. Stick around, you won't regret it.
Do I get access to YOU on this course?
Why yes indeed you do! I'm not gonna make you cupcakes and have tea with you - but each week there'll be a LIVE video call where I can answer all your questions and go deeper on the weeks content. If you can't make the call, don't wig out - it'll be recorded and kept online for you to access any time.
How long do I have access to the course?
How does forever sound? Once you're enrolled you've got access to all the course materials and any future updates forever….or until I croak it anyways.
Can I get my money back if it's not for me?
I believe in this work so much, I'm offering a 100% risk free 30 day guarantee. But I also know that real transformation takes effort and time - so if you complete the course and still feel like it didn't benefit you, I'll give you your money back, no questions asked.